Since buying that pretty blue Caboodles (and that big Sassaby) less than a week ago, the wheels have been turning. There are so many things that I can store inside a Caboodles, so I was thrilled to find two more today!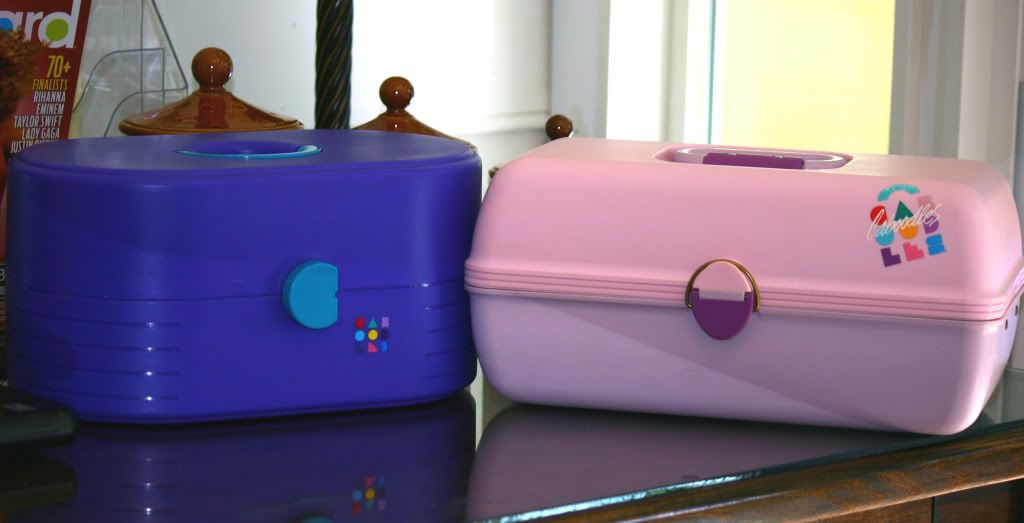 The pink and lilac one is my favorite, but boy was it a mess! It was covered in scuff marks and grime, but nothing a bottle of orange cleaner & degreaser, an old toothbrush and my Magic Eraser couldn't handle! Also, a little furniture polish works wonders when it comes to removing old stickers and gunk.
What I love about this pink and lilac beauty is its size. It is made just like the caboodle that I used to have back in the day too! My old buddy, oh how I miss you! It has two tiers of shelves, a removable tray and a mirror. You could call this the deluxe model! :) Now that it's all cleaned up, I've decided to move my makeup over to this baby! I need that mirror.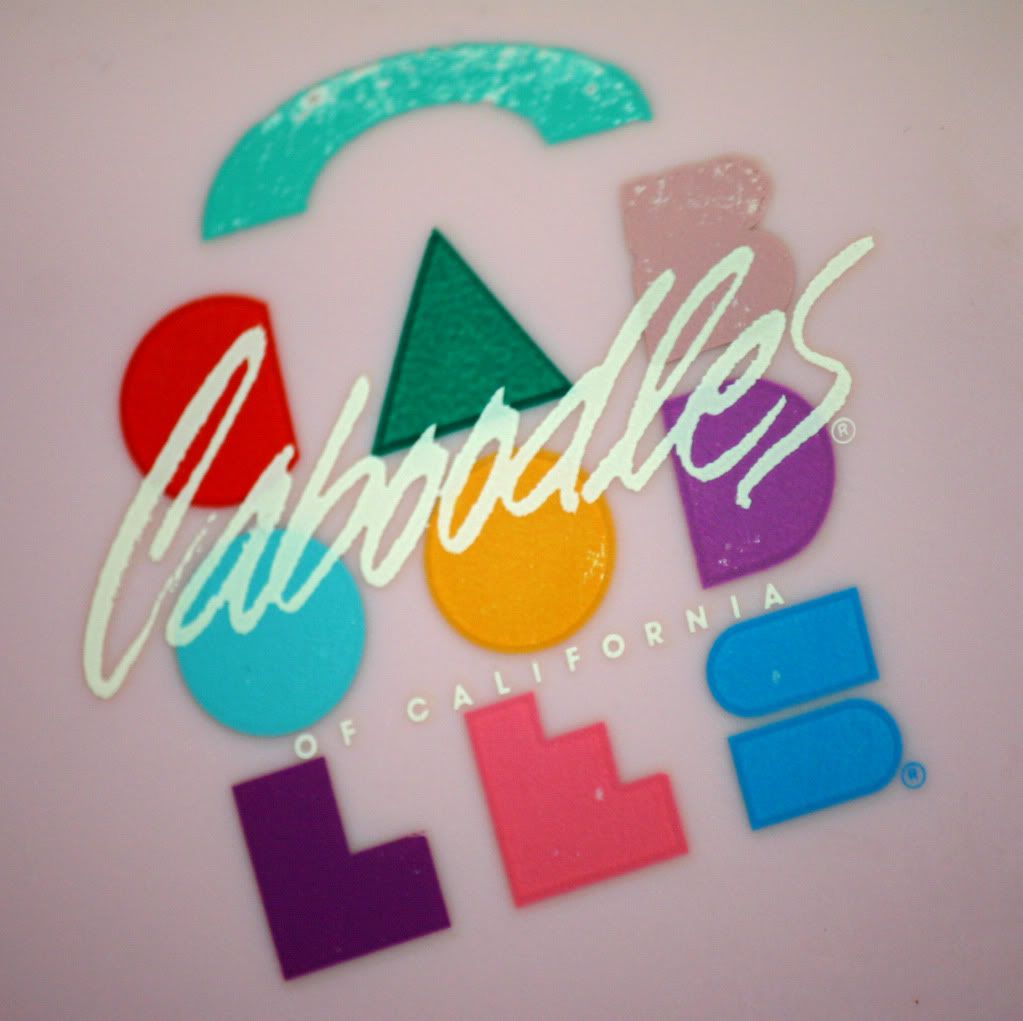 I do have one word of caution about cleaning your Caboodles with a Magic Eraser. Don't wipe it over the logo. I'm pretty sure I did that on this one. See where it's a little rubbed off on the top? It doesn't take much elbow grease to either! I didn't realize I had done that until I was drying it off. Sigh.
Here's how the oval shaped caboodle opens up. I'm really not sure how old this one is. When I look on eBay, I see that some people are saying this one is a style from the '80s, but I don't agree at all. The mirror looks brand new and the plastic doesn't look very old. It also has a recycling symbol with the number 5 inside. That's a dead give away that it isn't as old as the others. I think I shall call this one my new nail polish kit!
These boxes are just so much fun. They come in some funky colors that I'd really like to have so my quest continues! Meanwhile, I'll be happy with the ones I have for now. I'll also be happy to share them with my daughter. You know Caboodles crazy tends to run in the family. :)