There are so many great things about being a parent, but I just love how I can make cute things for my kids that they can use. Taylor, my little crafting buddy, gets a lot of things that I make. It's not that I don't like making stuff for my boys. Taylor just likes appreciates them a little more, I guess!

Unity Stamp Company has a challenge going on right now for back to school and I decided to make a tag for Taylor's book bag! And here it is:


I didn't have that cute Unity schoolhouse stamp, so I drew a school bus and cut it out. I also dug around in my Kits of the month and pulled out a variety of stamps from past months for the background collage.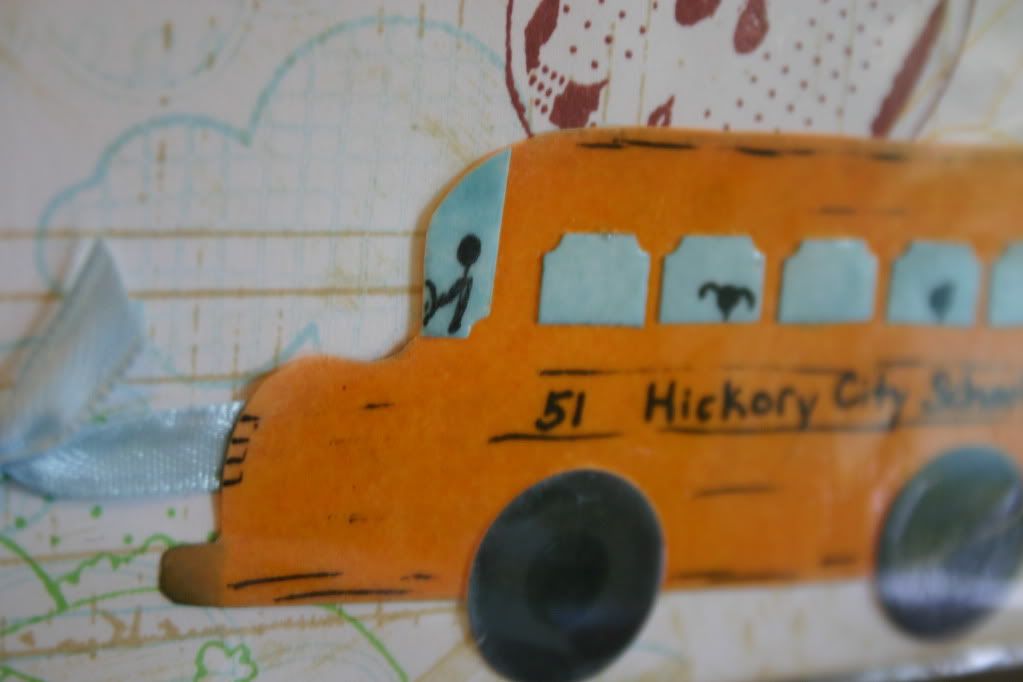 Back to the bus: I'm so proud of it! I drew the basic shape of the bus and cut it out with my wonderful Martha Stewart scissors. Those things cut like buttah! I then punched out some labels using my
EK Success Large Photo Labels Paper Punch
for the windows. I trimmed them down and sponged them with CTMH Heavenly Blue ink. After that, I punched out a couple wheels, sponged some White Daisy around the edges and took out my black pen to accent the bus. When it was ready, I took out the VersaMark and sprinkled clear embossing powder over the entire bus. I love how it turned out!!
After that I used my Cricut to cut out Taylor's name. I used the packaging from a pack of rhinestone stickers for the plastic sleeve for the tag. Works perfectly and it will keep it nice and clean!
This was a fun project and I'm glad that it has a practical use.