My husband's best friend has the most amazing parents. His dad calls my husband his other son and they were so kind to give us the keys to their mountain home for the weekend. To show our appreciation, I made them a LandMark Letter gift.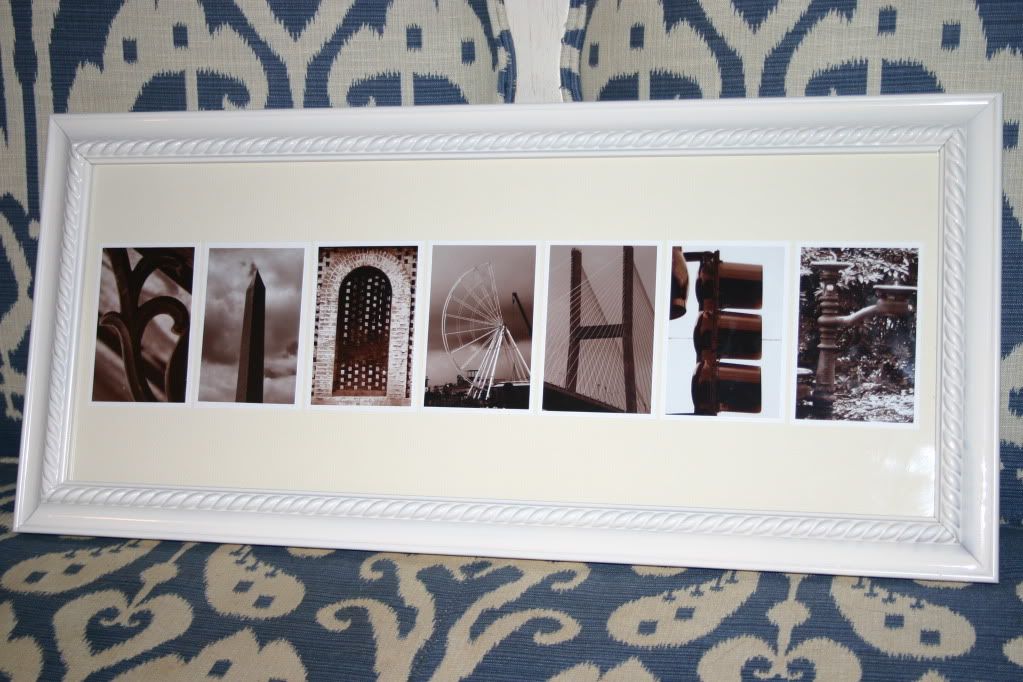 Since their mountain home has a rustic interior, I didn't think the typical black and white would do, so I switched it up and printed these in sepia and framed in white, rather than black. I matted each photo on white card stock and used cream textured art paper for the background.
Look closely at the C. I absolutely love this. I was so lucky to happen upon a ferris wheel that was under construction in Myrtle Beach when we were there for spring break. When we drove by later on in the day, they were finished and the C had changed to an O.
I usually print my photos on 4x6, but this time I made them wallet size since a last name with seven letters would require a really big frame if printed at the larger size.
The frame was a thrift store find that I spray painted off white. Have I ever mentioned that I absolutely love spray paint? Well, I do!
I also made them a little thank you card to go with it.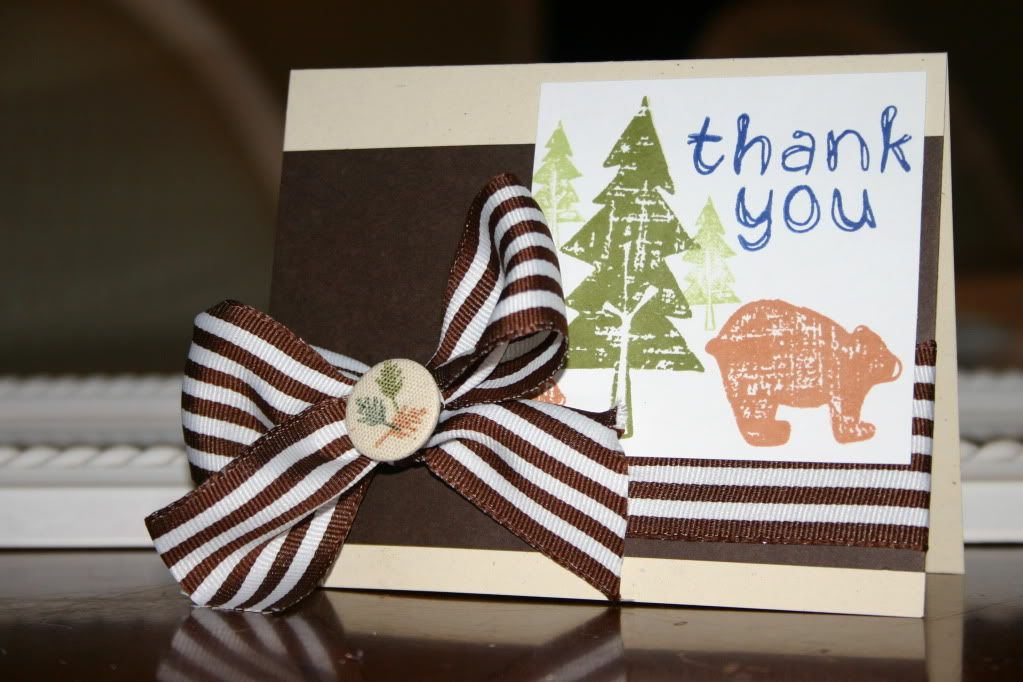 I used CTMH stamps. I believe it's the Roughin' It set, but I can't remember if that's the correct name. I also stamped on a CTMH covered button, which I think turned out quite nicely, if I do say so myself. Those buttons are fun!